WORKS


---
Jag drömde att jag var Hanna Resvoll Holmsen, 2014/2021 - on going
This work starts from a note that I made in my working journal in 2014. The note describes a dream in which I was the botanist and photographer Hanna Resvoll Holmsen (Norway,1873-1943).
Read More...

---
Summit of Dreams, 2020

A hand moving over the image of a mountain projected on a yellew tent.

One spend Approximately 10-15 minutes on the top of the world's highest mountain. The longer you stay on this high altitude, the higher is the risk for you to die. This obsession of the mountain can take you anywhere but for me the obsession has never taken me anywhere. So I made this installation. As a love letter to the unreachable mountain.


Video (13 min), yellow tent, stones
---
Selfpublished photobook
ISBN 9789151943237
Bindning: Inbunden Hårdpärm
Formgivare: Vendela Wetterström
Översättare: Anders Rimpi & Emma Johnson
Sidor: 96
Språk: Svenska Engelska Lulesamiska
Tryckeri: TMG & BEAST Studio
Upplaga: 500
Utgivningsår: 2020
Buy :
Nevabooks
or
Konst-ig Bokhandel
---
Artist book
15 postcards in handmade box made of recycled cardboard, edition of 1



---
Artist book
bird poetry on copy paper edition of 30
---
---
Vi tittar på naturprogram på söndagar utom när det är hockey på TV, 2013
Read More...
Artist book, Edition of 5, 2013
---
Time never repeat itself, 2020
So I put my camera on a tripod in my garden.
April 2020.
I left it there recording as I sat inside doing video-meetings from a small room in the attic of the house I am renting. My partner was on parental leave with our youngest child. So every morning we let the hens out to walk free in the garden. We only do that when we are at home. During this time period we were at home all the time.
The hens move individually but at the same time always as a group. I guess they stay close to each other as protection.
3-channel-video installation (10 min on loop)

3 different videos, one on a henshouse, one on some bushes and one video is on a nest. Sometimes something happens, most of the time the video is very still. In the background you can hear children play, sound of cars from a road and birdsong.

---
Blooming Life in the Wreck of Death, 2017-2018
The title of this project is a rewritten quote from Mary Shellys Frankenstain. The project was exhibitied 3 times during 2018, due to the 200 years anniversy of the book Frankenstein.

The images is from my own experiment of making a hybrid. To do a new species that can help the human survive in the future when the soil in the earth is worn out on nutrition.

The experiement is fake news. I use non scienctific methods, turning plants into objects that are both beautiful and disgusting at the same time.
Read More...
Photography Pigment Print 100x140 cm
---
Myrorna och Hägern, 2015
The work was temporary and placed in "Magiska Trädgården" in spring / summer of 2015. I wanted to create a place to hide, which is heated by the sun light. If one leans back, one can easily enjoy a blue sky. The title came to after several herons flown past during construction and it looks like a rickety anthill.
Read More...
Temporary installation leftover tree branches, stones and twigs.
---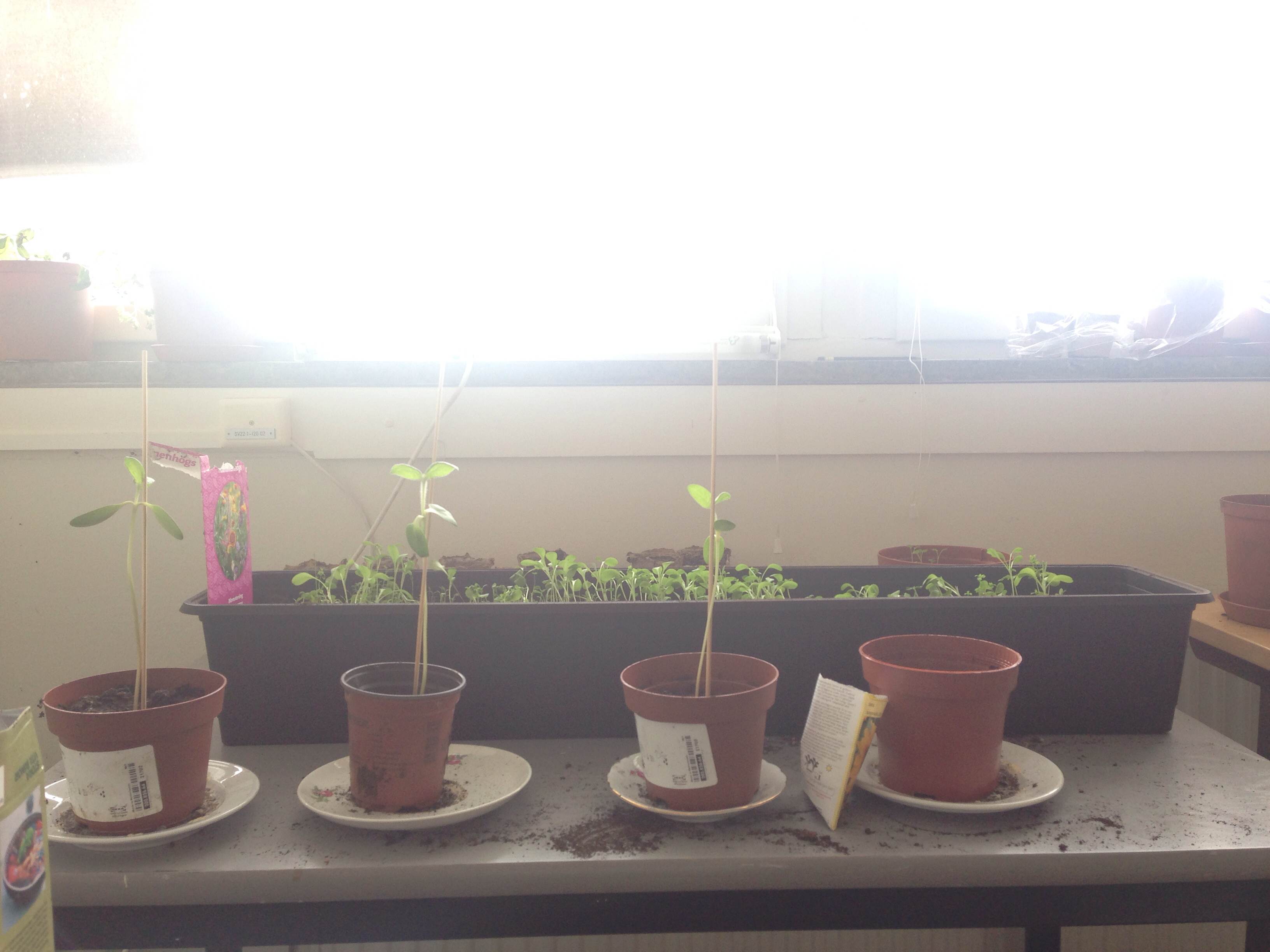 My Studio Garden, 2014 - 2015
During my final year at the BA in Fine Art at Konstack, I used the my studio space to grow plants instead of making "art". i wanted to open up my studio-space and give it a new function. It was a way to challenge my own artistic practice. Violate artist norms and habitual thoughts.
When I moved out of the studio in the spring, I planted some in the public space. Other plants I gave away to friends.
Temporary installation
Process
---
Temporary installation
Transparent photographs mountet in windows
---
Commercial art, performance, pins and sticks.

---
Siell' Sielun Ruokit Juuri
, 2013
Siell' Sielun Ruokit Juuri is psalm nr.76 in
1695 years psalmbook.
The place where the photographs in this work comes from was part of the strong Laestadian Lutheranism.
The village which are in focus is also the place where my father and family is from. This serie of photographs is a poetic story about my familys relationsship with the forrest, where the soul finds its strengths.
This work, collecting wood, is where different generations meet and learn through this silent knowledge exchange.
Read More...
Photography, pigment print, various sizes